Minnesota Onsite Wastewater Association (MOWA) epresents those individuals and companies in Minnesota whose business is involved in designing, constructing or providing maintenance and repair service for onsite sewage treatment systems, commonly known as septic systems.
Key Features:
Mobile Friendly

Membership Integration

Event integration and management

Video integration

Site Security

Web Hosting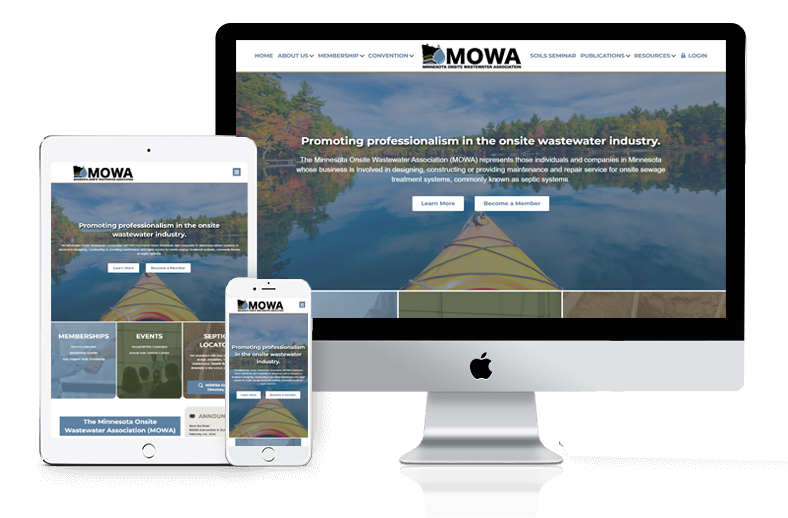 Ready to aim higher?
Move into the Stratosphere today.